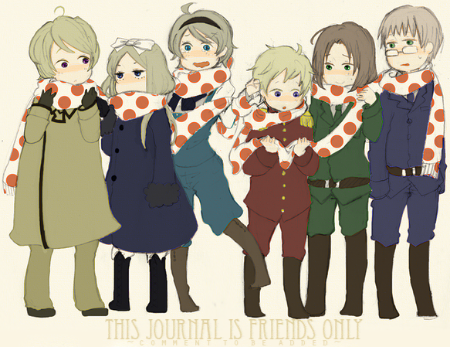 This journal is
friends only.
If you know me from rp and want to friend, comment here. ♥
Banner made by
tmpro
.
Current Mood:

accomplished
So, kanisi_kokoro, your LiveJournal reveals...

You are... 6% unique (blame, for example, your interest in 何ですよ~), 37% peculiar, 26% interesting, 22% normal and 8% herdlike (partly because you, like everyone else, enjoy yaoi). When it comes to friends you are popular. In terms of the way you relate to people, you are keen to please. Your writing style (based on a recent public entry) is conventional.

Your overall weirdness is: 50
(The average level of weirdness is: 28.
You are weirder than 87% of other LJers.)

Find out what your weirdness level is!
lolol I feel like a freak.
I never post here anymore. derppppp. /o/ MY LIFE IS BORING, YEY.
Also, this:
The How's My Driving? Meme
ALRIGHT, HERE WE GO. This post contains mush, jsyk.
For those of you not in
discedo
, it's that time of year for...
FOURTH WALL DAY!
(
details under the cut!
Collapse
)
HEY, F-LIST.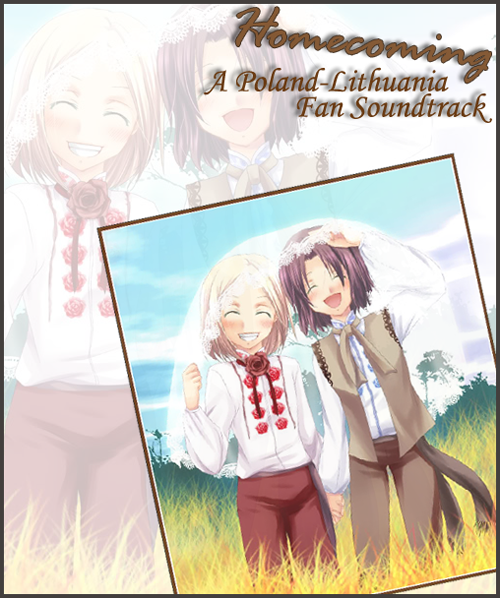 (

Download and Track ListingCollapse

)



x-posted to
hetalia,
worldradio, and
golden_liberty.
2 ★ Make a post with the subject "trick or treat?". Put your "candy" somewhere in it, and be sure to repost these instructions.
3 ★ Then, go around other people's LJs and reply to them with either "trick" or "treat". If you reply with "trick", they will give you an LJ dare that you have to perform before taking their candy. If you're too wimpy for that, simply say "treat" and take their candy.
4 ★ List all your collected candies in your original "trick or treat?" post to show off your collection!
Great website to use to make your candy.
It's best to crop it evenly (like 400x400 or 397x397) and then re size to 200x200.
I did this last year, and it was a lot of fun. It's cool to see it back :DD
(
Candies!
Collapse
)
Go at it, peeps!
1 ★ Create a graphic (200 x 200 max size) to represent your personal "candy". It should have your username on it, but otherwise can feature whatever you want. Make it something special since it's self-representative.
Thought I should post something more lighthearted. Here, have fic! ♥
Current Mood:

busy